There is no secret but a known fact from waaaay back when, that when you went to the salon it was an ALL DAY AFFAIR! Whether you were getting finger waves and French rolls, or ultra sheen press n curls. You had already came prepared with meals, snacks and reading materials. If you were lucky the local booster, oil man, "cd's, DVD's & flix guy or neighborhood rift raft would slide through and entertain you for a bit.

A lot of these nostalgic staples have been removed from the "shop" atmosphere turn salon experience in order to provide a little something different.

I can go with the not being in there all day but "the shop" is the original social media, Facebook & Instagram...... Relationships have been formed in salons and barber shop and connections have been made. Even Michelle Obama mentioned in her Becoming tour that she met some of her now best friends in the beauty salon. The beauty shop is more than just the place women, and men, come to for self care and preservation but for meet ups and companionships.
Taking the good with the bad and making sure that we as business professionals and clients evolve, with all of our boughetto behaviors (lol), let's keep the beauty industry and its history in mind and alive minus the longer than usual wait times, okkk! Raise ya glass and clink it for me 2 times! I'll see ya in "The Beauty Shop".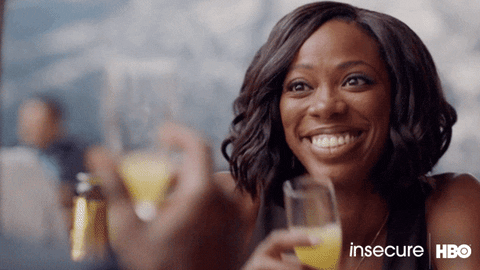 Please reload